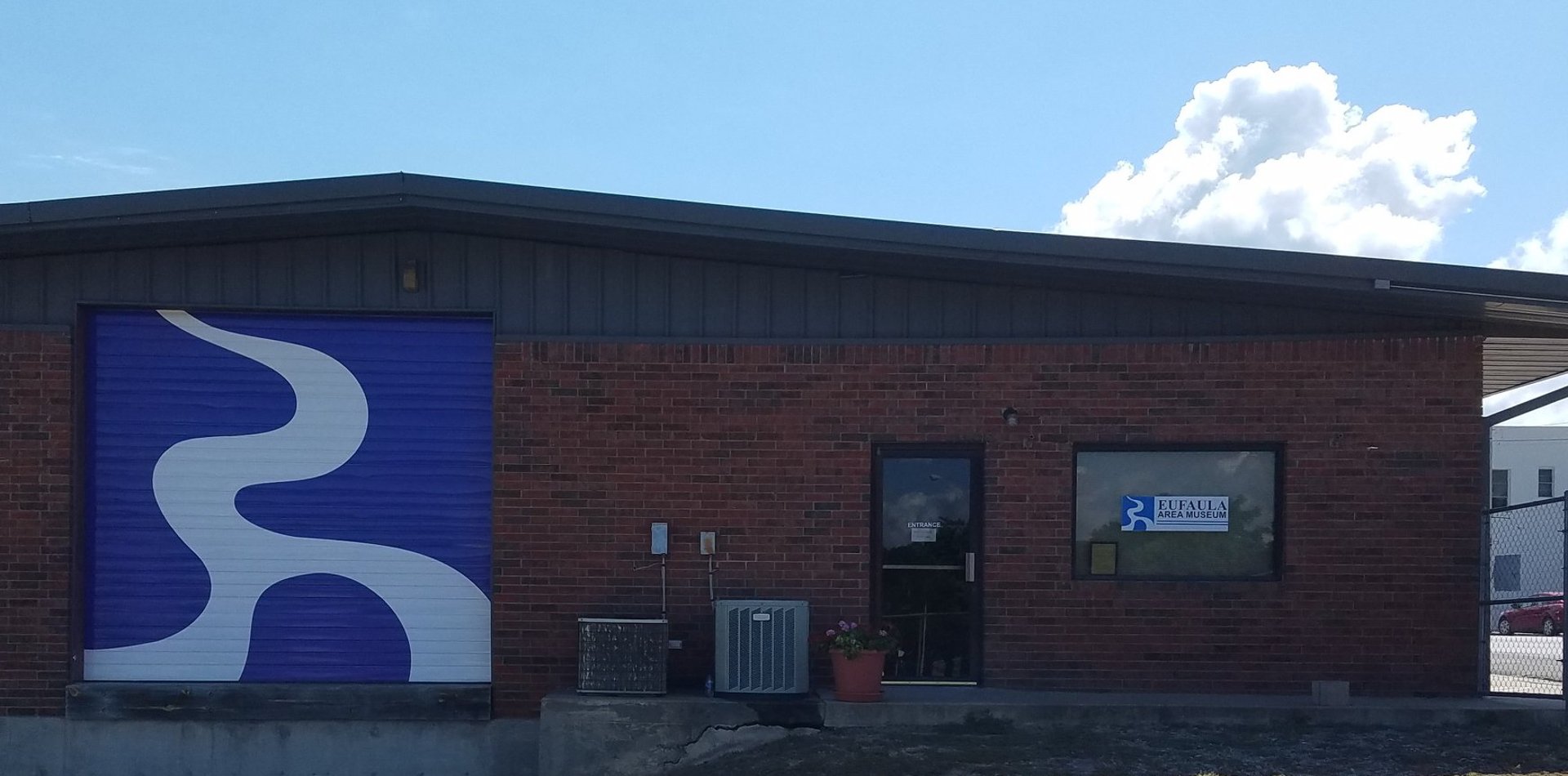 Welcome to the Eufaula Area Museum
Our mission is to share, promote and celebrate the history of the communities who lived here.
The Eufaula Area Museum is a 501(c)(3) corporation formed to collect, preserve and develop exhibits and collections concerning the history and environs of the area surrounding Lake Eufaula, Oklahoma.
Where is the Eufaula Area?
The land under and around the 600 miles of shoreline of Lake Eufaula has been home to countless Indian Nations, families, businesses, churches, schools, community groups and more throughout the years.
The museum focuses our attention inside the "Eufaula Area" that extends from Muskogee to the North, South to McAlester, East to Porum and West to Hanna.
Eufaula

Longtown

Canadian

Crowder

Enterprise

Texanna
Stidham

Stigler

Pierce

Porum

Lenna

Hanna
McIntosh

Haskell

Pittsburg

Okmulgee
Physical Address
118 Selmon Road
Eufaula, Oklahoma 74432

Hours
Saturday
10am - 2pm
or by special appointment

E-Mail
info@eufaulaareamuseum.org
Mailing Address
P.O. Box 6, Eufaula, Oklahoma 74432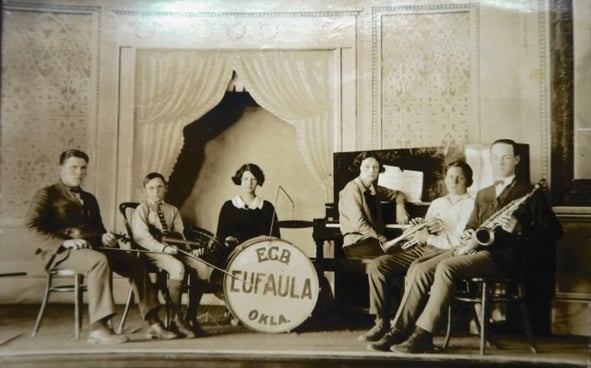 Our current board members are Shauna Belyeu, Jason Burns, Mark Dobbs, Martha McCracken (Secretary), Diana K. Rippy, Marty Sellers (Vice President), Jeanette Smith (Treasurer) and Mike Wendel (President).
Our Museum Administrator is Linda Wendel.