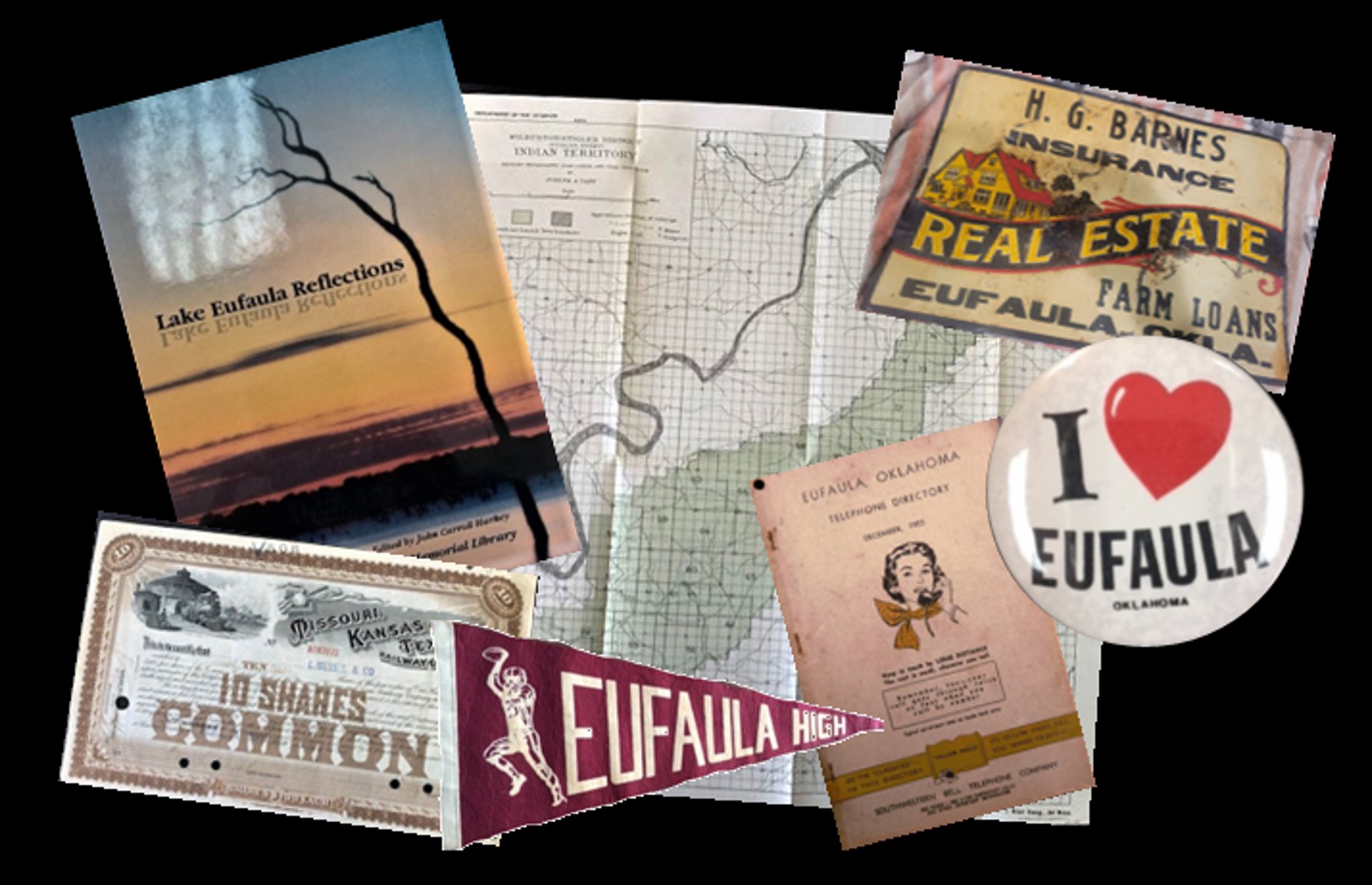 Collections
History can be found in many ways, so we have gathered hundreds of items to tell you their stories.
Thanks to the generosity of our members and patrons, we have amassed a large collection of books, maps and other items in our permanent collection that each highlight an aspect of our area. While we cannot assist with genealogical research, the items in our collection will help you learn a great deal about the challenges and successes that people in the area experienced.
We do not have the space to exhibit all the items in our collection. However, if there is a person, place, or topic in which you have an interest, our volunteers will be happy to search our collections database and pull any items that you might wish to see.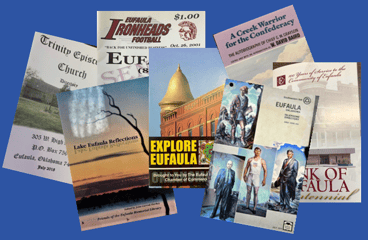 Our library contains hundreds of books of academic texts, biographies and first-hand accounts of historical events in the area. We also have telephone and church directories, yearbooks and more.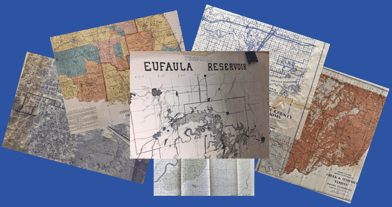 You'd be amazed the stories a single map can tell. We have maps that pre-date statehood all the way up to the creation of Lake Eufaula, highlighting the many diverse aspects of this amazing area.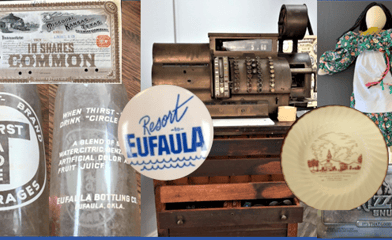 Perhaps nothing can teach you more about the past than the items that were created and used in the past. We have a diverse range of tools, gifts and items that will take you back to another time.